When building your startup, it is important to focus on it and devote all your free time to its development. But what about a stimulating environment and a comfortable workspace? We've taken care of you and created a space where you'll get everything to plunge into work from the first minute and forget about the problems of setting up a printer or choosing quality furniture.
Synergetic Spaces by Sigma Software Labs — a great place where a startup or a small IT company can get a residence and work in a unique atmosphere with ongoing support as a part of the strong ecosystem in any of seven innovation centers across Ukraine. Every young startup, tech geek, or team has an opportunity to become a Labs' resident, booking as much space as needed — a single spot or even an entire area.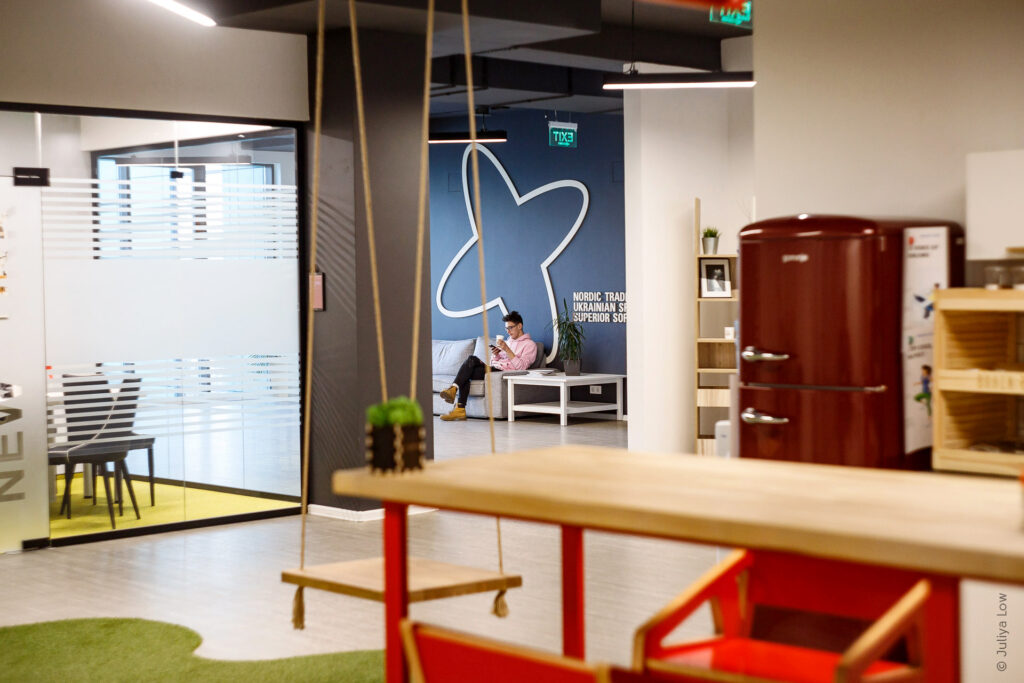 Benefits for residents at Synergetic Space
Imagine working side-by-side with other passionate entrepreneurs who share your drive for success. Residents have access to our business and technical expertise, best practices, knowledge base of technological excellence, a list of global investment funds, and our client network to support their work.
Common ground with the tech community
Build strong connections in your new workspace within our community:15 portfolio companies, 20+ partner products, and advisory support from Sigma Software company experts in AdTech, AI, AR/VR, Aviation, Automotive, Blockchain, CyberSec, FinTech, ML, and more.
Events that will support your development
For all residents of Synergetic Spaces, we provide exclusive access to internal and partner events, including online and offline modes for major webinars, workshops, knowledge-sharing initiatives, and mentorship sessions from internal and external experts.
Special offers from Sigma Software University
Sigma Software University – educational wing of the company with 50+ programs for technical and non-technical specialists, 100+ trainers, 1000+ graduates every year, and partners worldwide.
Special conditions for existing programs
Custom approach to developing special courses according to the company's needs.
Build a global business
Enjoy the synergy of working with top specialists in more than 20+ domains, experienced in providing exclusive services for top brands and companies like SAS, IATA, AstraZeneca, and more.
"By driving tech creative community alongside Sigma Software Labs, we witnessed the birth of many great ideas inspired by this synergy. And that is what we're striving to achieve – by providing ongoing support and facilitating an ecosystem full of opportunities and connections. We believe in such environment startups could more likely to succeed and make a lasting impact."

— said Daria Yaniieva, Investment Director at Sigma Software Labs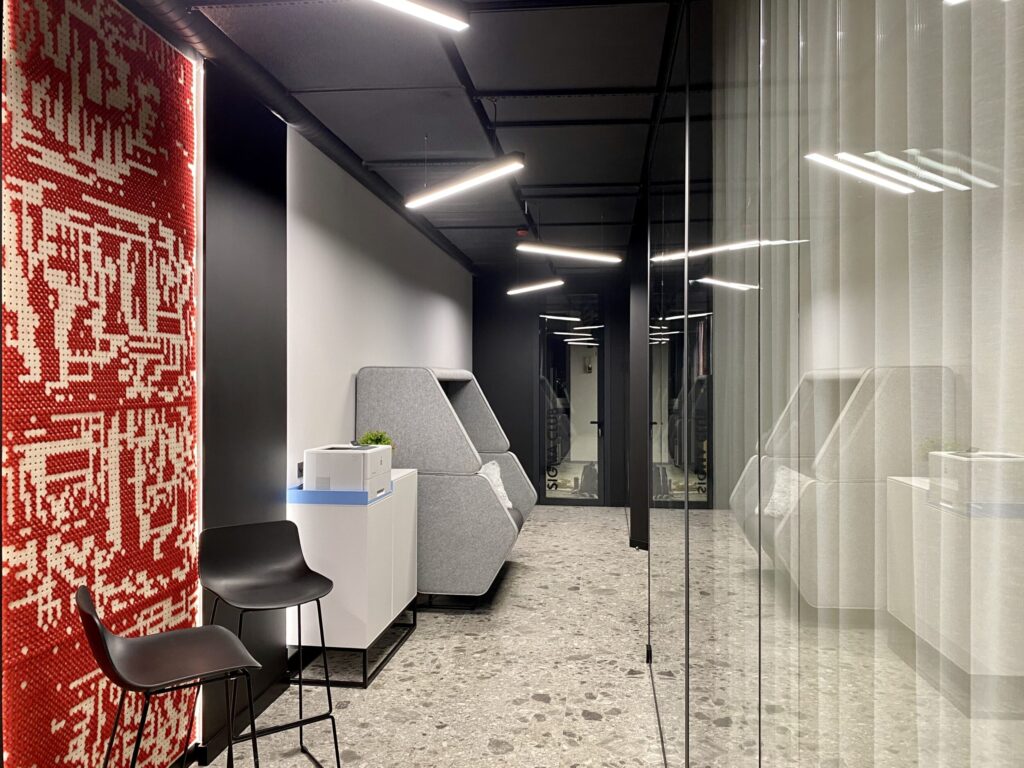 Available locations
Placed in major IT hubs within the country, with coffee points, gyms, meeting rooms, open kitchens, free parking, and comfortable lounge furniture in Lviv, Vinnytsia, Odesa, Dnipro, Chernivtsi, and more.
Join Synergetic Space now and become a part of a strong tech community of like-minded people with access to support and network. Offers start from $110 per member.