Africa is a fast-growing tech industry market. The continent is witnessing the digital revolution, adopting innovation and technology to drive economic growth. One of the signs of the oncoming wave of digital transformations is an inaugural landmark event from 31 May to 2 June 2023 in Marrakesh, Morocco. The first overseas venture for GITEX GLOBAL, GITEX Africa 2023 showed impressive numbers – 900 tech companies and startups, 30+ government delegations, 250+ global investors, 250 international speakers, and tens of thousands of tech executives from 100+ countries.
Sigma Software Labs participated as part of a large ecosystem of Sigma Software Group.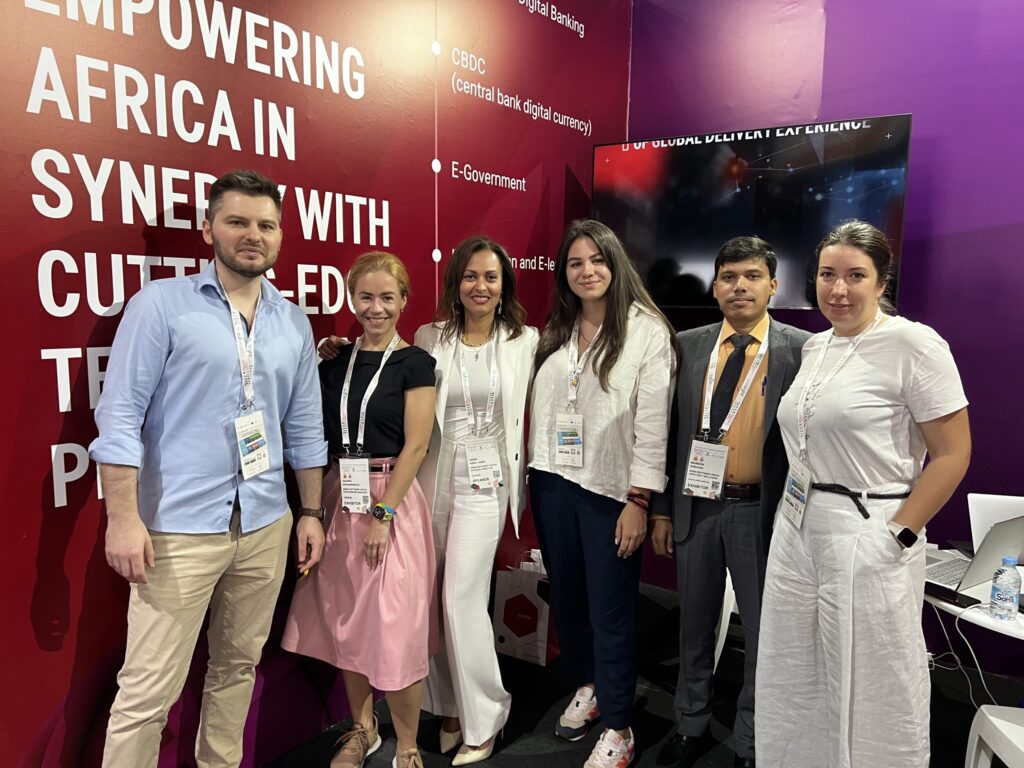 Sigma Software Group is an IT partner that offers many services and products that can benefit the growing African market within a single provider organization. The company skillfully integrates innovative products into ready-made software solutions that are extremely useful for businesses and the government.
Our pavilion was full of communication with local entrepreneurs during three intensive conference days. It was a great pleasure to meet every visitor at the stand and tell them about the opportunities to be born and grow in Ukraine. The continent is completely open to sophisticated products, which could become beneficial a lot for the whole tech ecosystem development in the coming periods.
Our portfolio products were presented at GITEX Africa
Niche services and specific technologic solutions are in high demand, so we at Sigma Software Labs presented a range of products addressing existing challenges useful to the local B2B sector. Founding teams taking part onsite:
GeekPay — secure payments in digital currencies to remote workers;
datuum.ai — moving data from different sources into a single database fast and smart by using AI;
Black Snow Games — next-gen AR for businesses to attract new visitors and enhance customers' experience.
More offerings for local businesses in our portfolio included Finmap (accounting for SME), INPUT SOFT (web-based aviation management solution for airports and airlines), datrics.ai (no-code analytics and ML tool), Coaty World (advergaming metaverse tool for brands to attract customers), and more.
Highlights of the conference
1. Technological achievements
GITEX Africa showcased the latest advances in technology across the continent. It was fascinating to see the innovations happening in various sectors including AI, FinTech, E-commerce, Sustainability, CyberSec, Blockchain, IoT, data analytics, and more.
2. Cooperation and networking
Attending GITEX Africa became an excellent platform for networking and collaboration with experts in many industries from dozens of different countries, including representatives of private and public sectors interested in implementing up-to-date technologies.
3. Startup ecosystem growth
The event highlighted the vibrant startup ecosystem in Africa, as well as strong governmental support in terms of entrepreneurship development in the region. Besides thousands of innovative products being born in the local market, there are a huge number of governmental initiatives in terms of startups and innovative hubs making a positive impact on the ecosystem's attractiveness in general.
4. Digital transformation
GITEX Africa emphasized the importance of digital transformation in driving growth and development in many areas of life and business. The event became a hub of innovation, with new ideas and concepts being shared and showcased. It was a reminder of the power of innovation in addressing societal challenges and driving progress even more efficient and faster in today's rapidly changing environment.
"All in all, GITEX Africa was a very enlightening experience that provided a glimpse into the technological advancements, collaboration opportunities, and innovation happening in Africa. Until next time, keep shining, keep striving, and keep pushing the boundaries of what's possible." — said Hannah Abdel Hamid, Director of Sales, Operations, and Business Strategy at Sigma Software.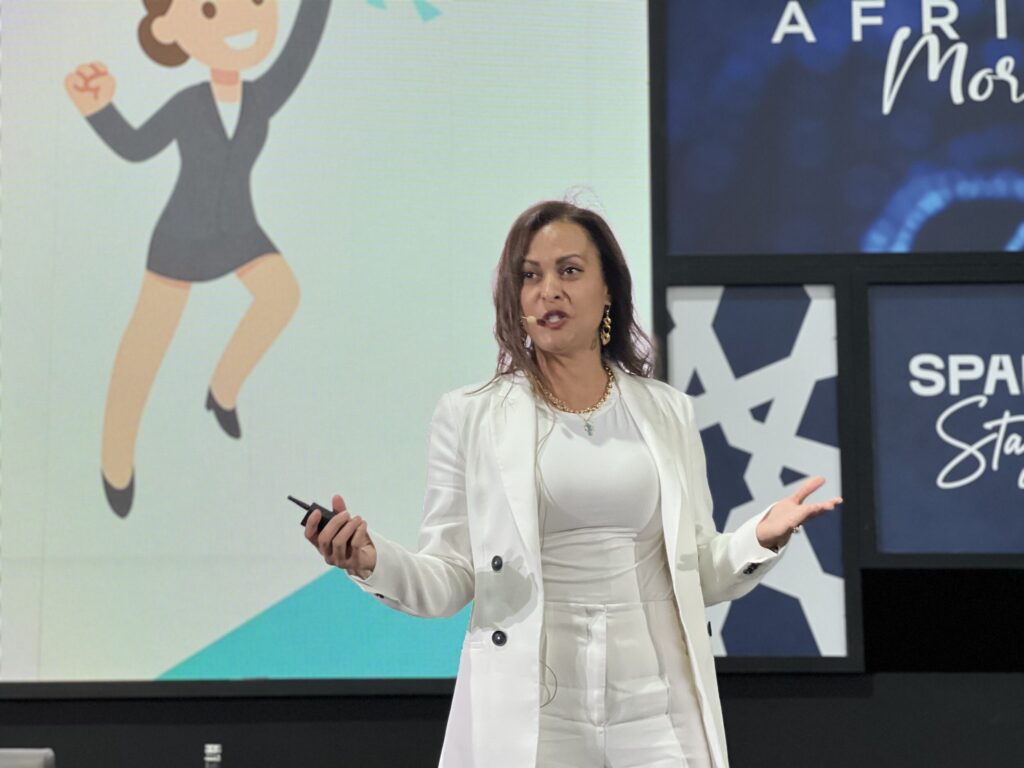 Inspired and energized by the large-scale tech event, working on establishing fruitful cooperation and expanding the horizons of our ecosystem. Empowering Africa with cutting-edge technologies and powerful products.