This year's London Tech Week was a truly exceptional event, with an undeniable aura of excitement and passion permeating throughout the attendees. Opened by the UK's Prime Minister Rishi Sunak, the event attracted more than 30,000 participants from all over the world during 3 days of the exhibition, panel discussions, and high-value networking.
We have joined the Ukrainian pavilion as part of the Ukrainian delegation, along with eight prominent startups pre-selected by the Ukrainian Startup Fund and the pavilion organizers.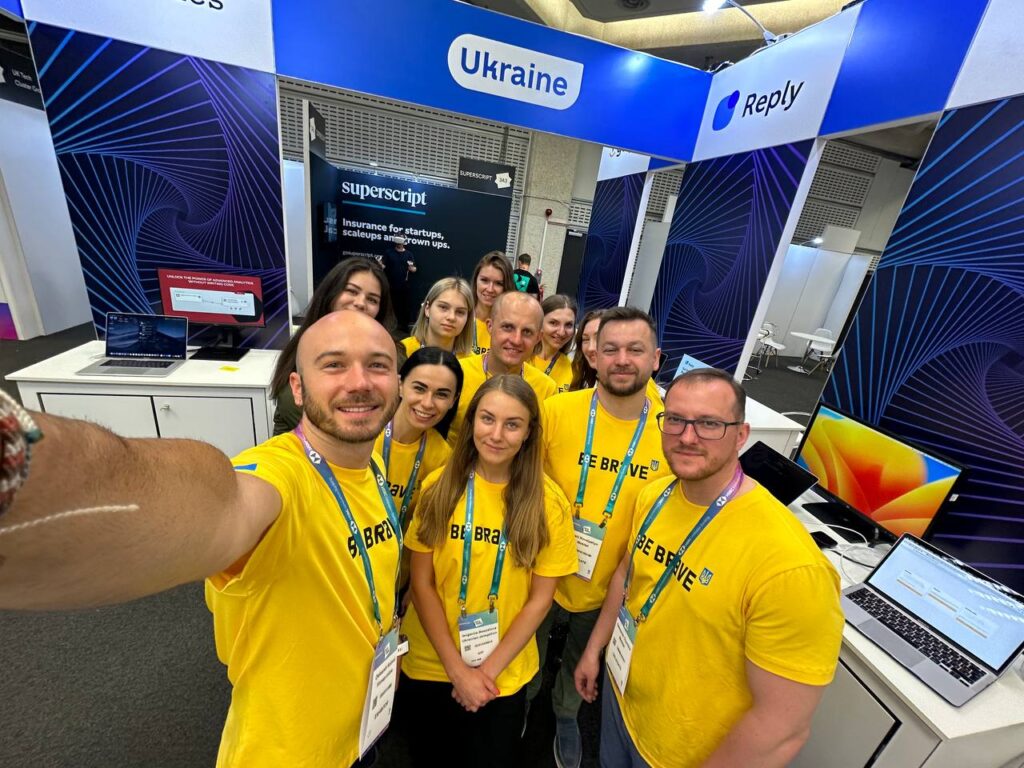 Two startups from our portfolio took part in the London Tech Week this year:
Founding teams of two more portfolio companies were also a part of the London Tech Week this year – Veronica Korzh, CEO and co-founder at GeekPay, and Margarita Sivakova, CEO and co-founder at Legal Nodes. And during three conference days on our stand, every visitor could dive deeper into the world of immersive AR by Black Snow Game.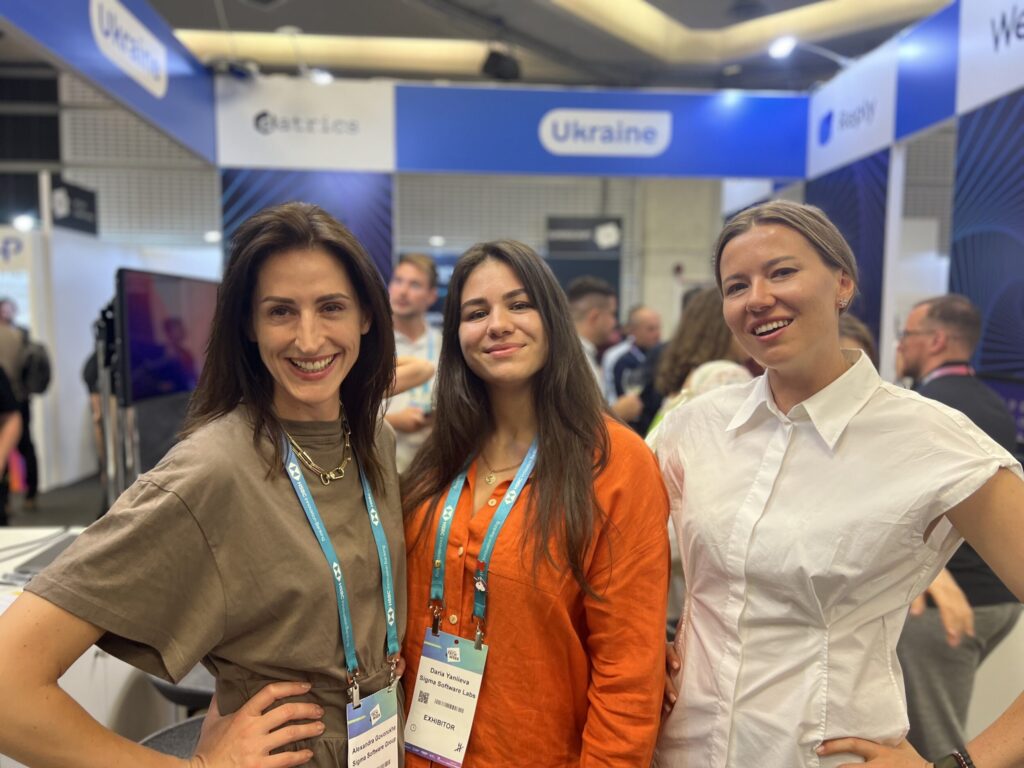 Some highlights about London Tech Week from the Investment Director at Sigma Software Labs, Daria Yaniieva
Having dozens of meetings at the pavilion with investors, accelerators, and business representatives interested in our products and technologies, as well as numerous side events gathering the powerful tech community in London, Daria shares several insights of the conference:
AI is a "new black". According to her, enterprises now are looking for even more sophisticated AI-powered tools to improve their daily operations. Media are covering hot topics in terms of AI, including potential ways of using it in rebuilding Ukraine after our victory.
London is a place to be for tech enthusiasts. Startups, investors, funds, governmental programs, events, networking, top companies, educational and career opportunities are all around here. Being in this community for a while means a real boost for founders and tech companies.
Ukrainians are one of the most entrepreneurial nations. The variety of products backed by Ukrainian founders was impressive for many pavilion guests. The synergy of both products and services is considered beneficial for many stakeholders, so the needs in terms of tech could be addressed by a more efficient complimentary offer.
As part of the Ukrainian delegation, we had a chance to welcome many representatives of European tech community, among them: Russ Shaw – co-founder at London Tech Week, Vadim Prystayko – the Ambassador of Ukraine to the UK, Andrew Wrobel – Founding Partner at Emerging Europe, Theo Blackwell – London's first Chief Digital Officer.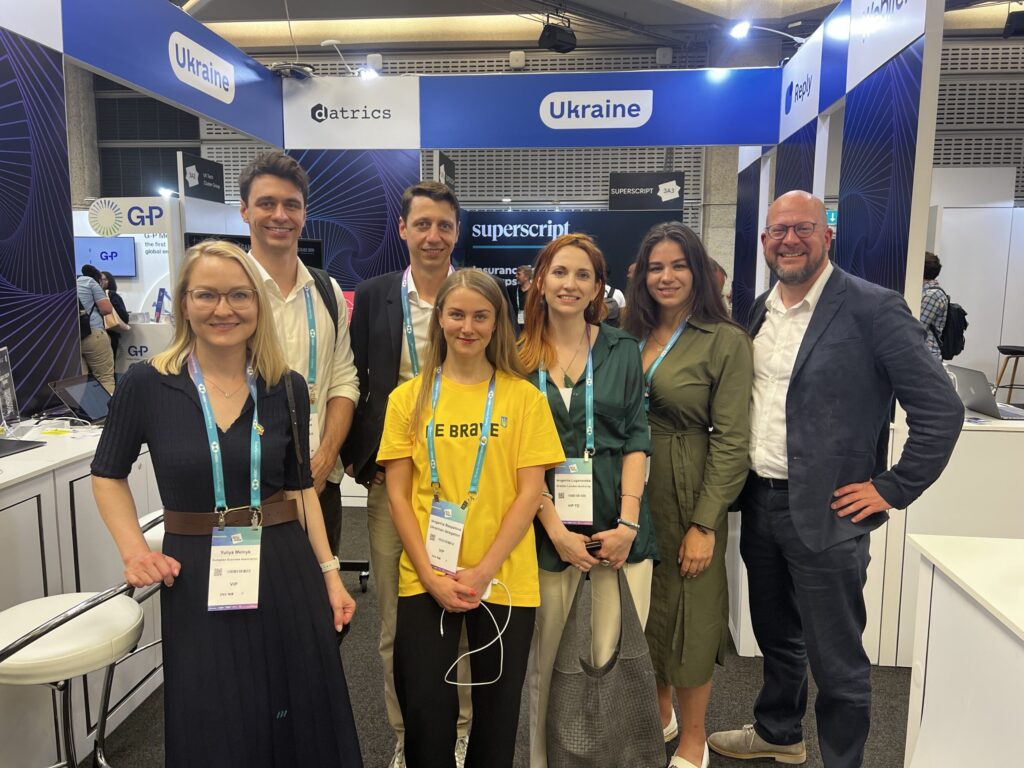 Besides the main conference program, Margarita Sivakova, CEO and co-founder of our portfolio company Legal Nodes, became a speaker at the panel discussion "CEE founders and how they scale to the UK" within Emerging Founders Meetup. Also, Daria together with Vlad Khodzinsky, VP at Sigma Software, visited London Business School to discuss programs and initiatives that provide entrepreneurs with the opportunity to thrive in the ecosystem.
A bridge between the British and Ukrainian ecosystems
This year, London Tech Week celebrated its 10th anniversary. The UK capital has become the global center of British innovation, with the city's ecosystem growing exponentially from $70 billion in 2014 to $621 billion in 2023. As the UK is one of the target markets for many Ukrainian founders, we remain committed to building bridges between our ecosystems to make our startups' path even more effective with a variety of opportunities in the local market. Investing in Ukrainian businesses and promoting their accomplishments to a global audience, for now, is even more important than ever.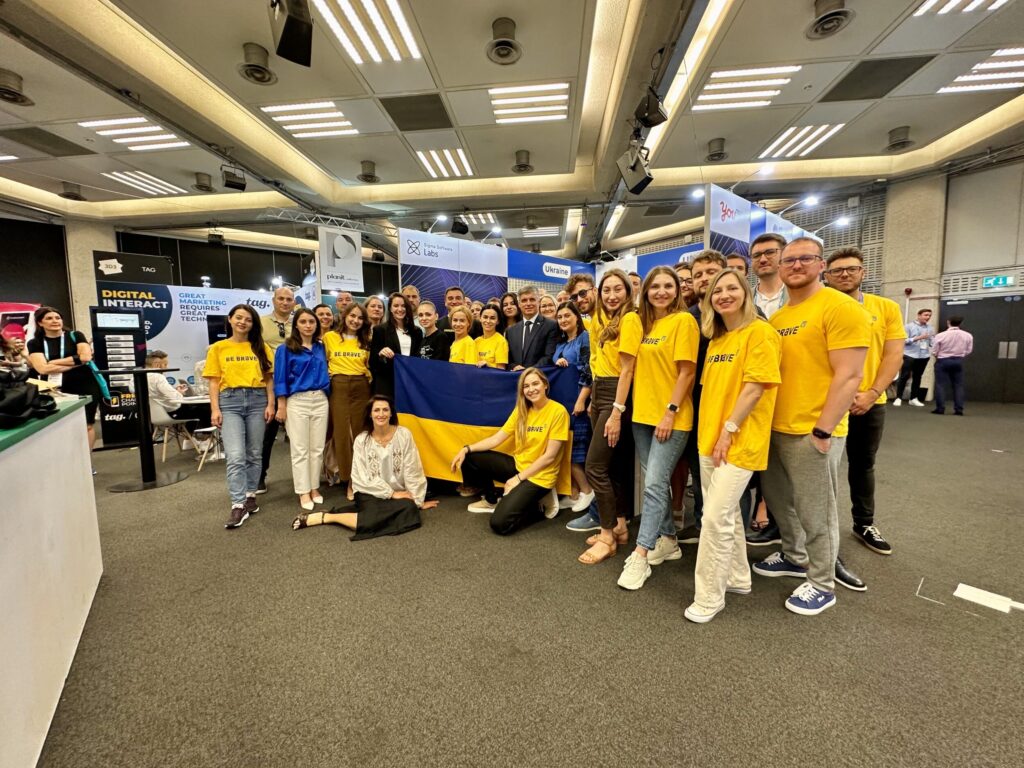 The organizers of the Ukrainian delegation were the European Business Association, Techosystem, Program of USAID "Competitive Economy of Ukraine" the Ukrainian Startup Fund, and the Ministry of Digital Transformation of Ukraine.