In the face of adversity, Lviv has become a focal point for discussions on innovation, cybersecurity, and military technology at the 10th anniversary of IT Arena. Over the past ten years, more than 988 startups, 800 speakers, and over 700 hours of networking have been part of this remarkable journey. This year's edition united 3364 attendees – tech professionals, marketers, company founders, startups, investors, media representatives, and more.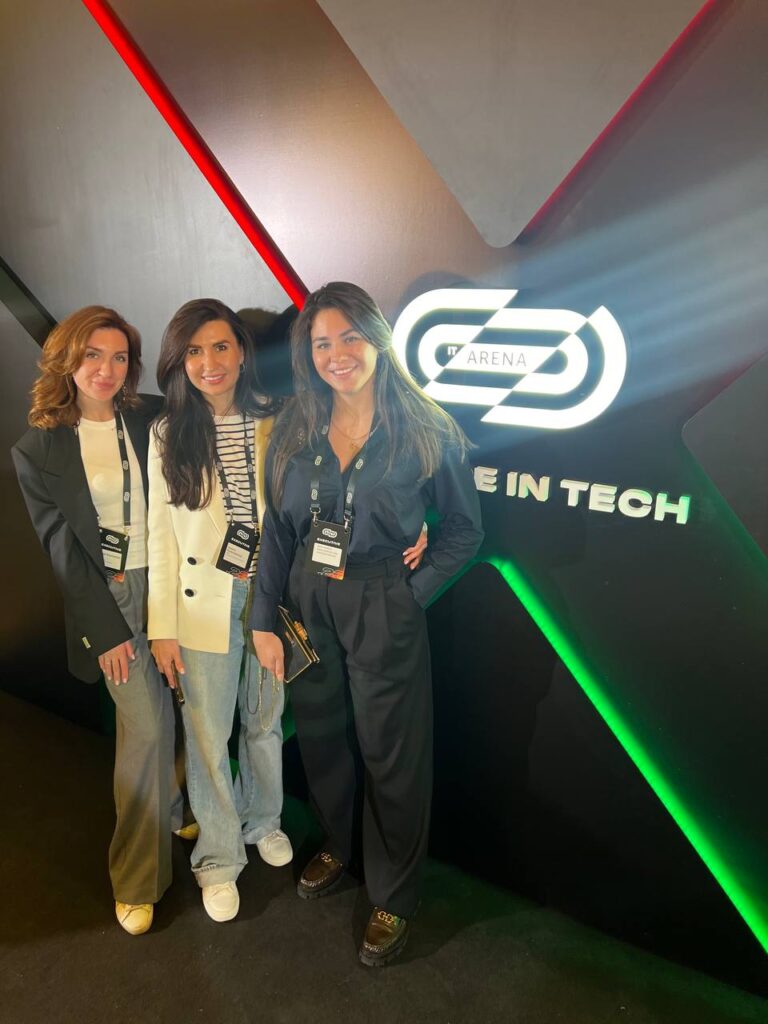 Partnering with Startups
The Startup Competition is an integral part of the IT Arena conference, providing startups with a platform to showcase their innovative ideas to the world and gain valuable exposure. 
This year, the competition received 138 applications from startups, of which the jury carefully selected 45 semi-finalists. We proudly served as a partner of the Startup Track at IT Arena, offering 6-month residency to 3 team members of one startup team in our cutting-edge Synergetic Spaces located in Ukraine's thriving IT hubs. Last year's collaboration with the partner award winner – the INPUT SOFT team, resulted in investment and inspiring partnership as part of the Aviation domain within Sigma Software.
Ukrainian MilTech Startups Redefining Boundaries
Despite the ongoing challenges, Lviv gathered a remarkable number of international attendees from abroad proving the growing interest in Ukrainian tech, with growing interest in MilTech solutions from ventures and angels.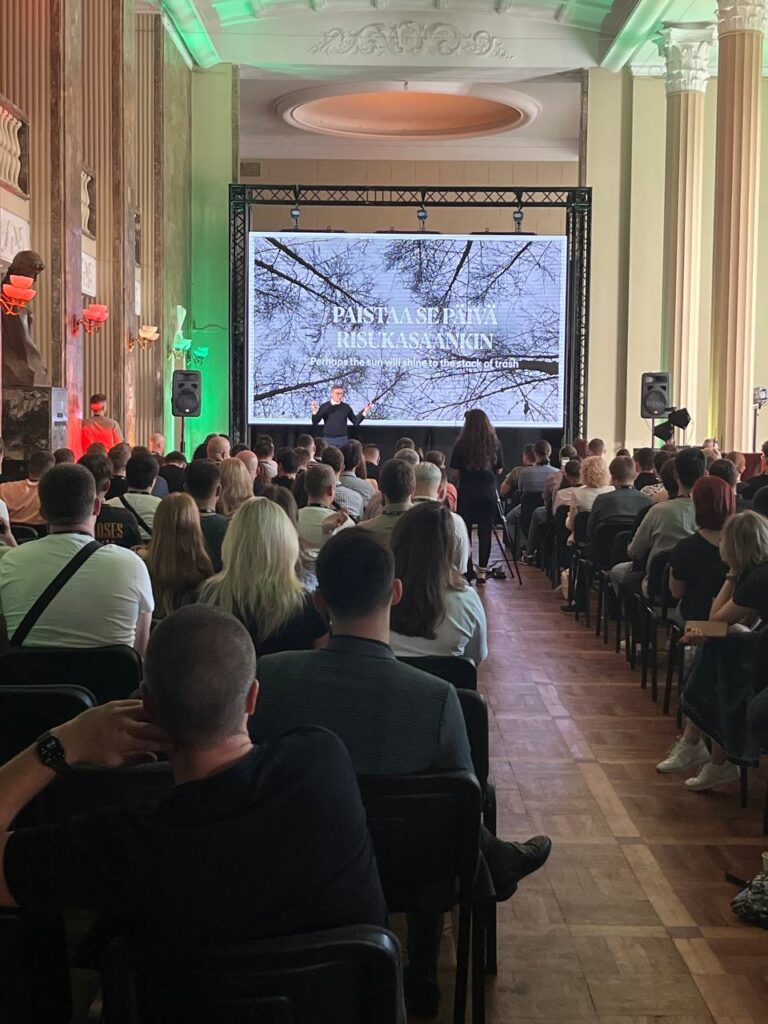 "Investing in MilTech not only supports Ukraine but also offers a compelling business case for investors, bringing victory closer on multiple fronts, but defence solutions should also have a solid business model, scalable strategies, and exit potential to attract smart investments and build a sustainable defence track in the long run – with proper support and domain-related partners. In this regard, cooperation between defense tech founders, investors, and the government is a must in creating all the necessary conditions for faster progress."

Daria Yaniieva, Investment Director at Sigma Software Labs
Creating an Ecosystem Through Meetups
Besides the main program during the first two days in three venues, the third day featured over 50 meetups, gathering 70+ speakers in 15 locations in the heart of Lviv.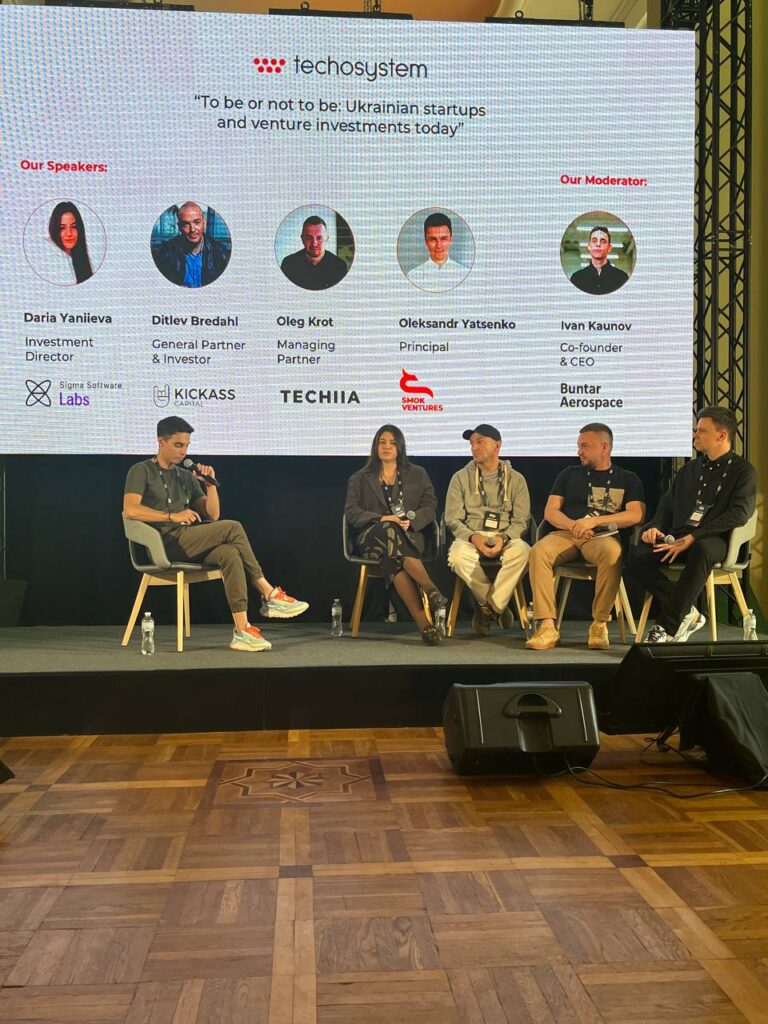 Within the main IT Arena program, Daria Yaniieva took part in the panel discussion "To be or not to be: Ukrainian Startups and Venture Investments Today", organized by Techosystem as part of Startup Track activities. This panel explored the remarkable resilience of the Ukrainian startup ecosystem, which continues to thrive and make a global impact.
"The value of 'smart money' has significantly increased, not only in Ukraine but beyond. When there's alignment between the investor's vision, their resources, and the portfolio team's requests and potential, it often leads to greater synergy within the ecosystem overall."

Daria Yaniieva, Investment Director at Sigma Software Labs
Industry events in the IT Arena now play a crucial role in discovering new opportunities and connecting with relevant stakeholders from Ukraine and beyond. The enormous presence of international attendees from the EU, the US, and other countries indicates a growing interest in the Ukrainian tech industry. Founders are encouraged to make the most of available resources, mentorship, and experience-sharing to engage with the world's leading players contributing to the local ecosystem.
As Daria Yaniieva noted, "Such events are now more important than ever to demonstrate not only our resilience but overall compliance of our business approach with international stakeholders expectations and demands."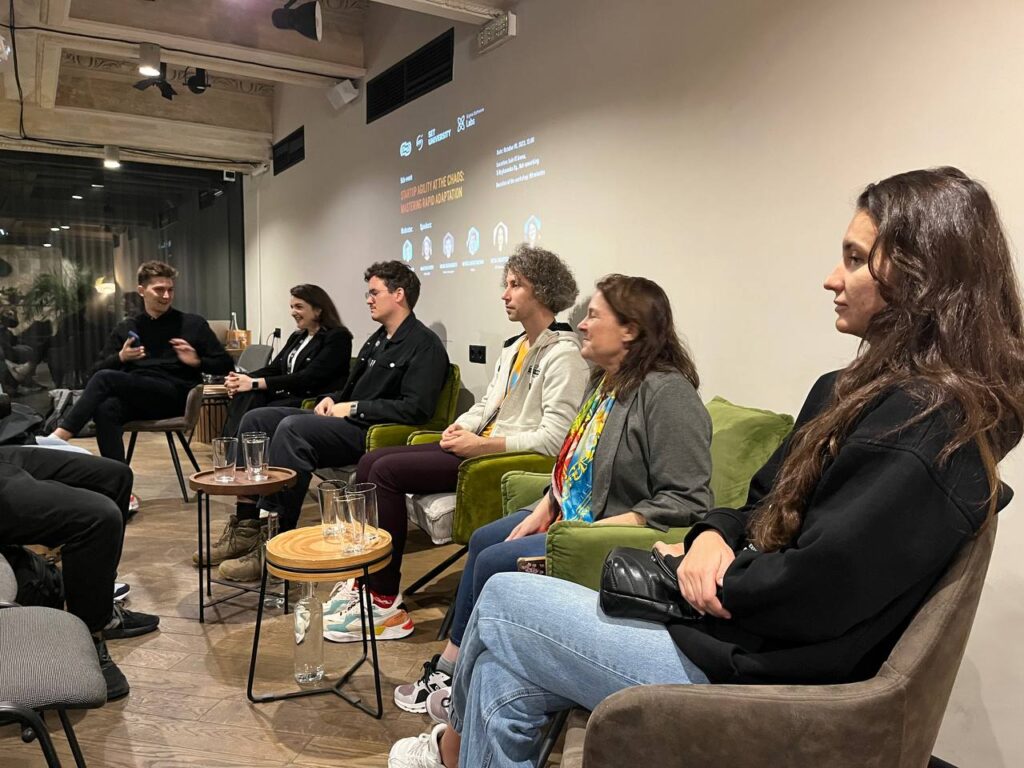 These were just some highlights from this immense event, and we are truly grateful for the opportunity to participate in it and collaborate with innovative minds and individuals who are shaping the future of technology.
Stay tuned for more announcements on new deals and partnerships as we continue to drive progress and growth in the tech ecosystem.